Installation¶
netlab is a Python3 package[1] that runs on Python 3.8 or later on Windows, MacOS, or Linux. It's a high-level abstraction and orchestration tool that relies on other tools to provide the low-level functionality:
VM/container virtualization: VirtualBox (Windows or MacOS), KVM (Linux) or Docker (Linux)

Virtualization API: libvirt (used with KVM on Linux)

VM/container orchestration: Vagrant or containerlab

Configuration deployment: Ansible 2.9.1[2] or later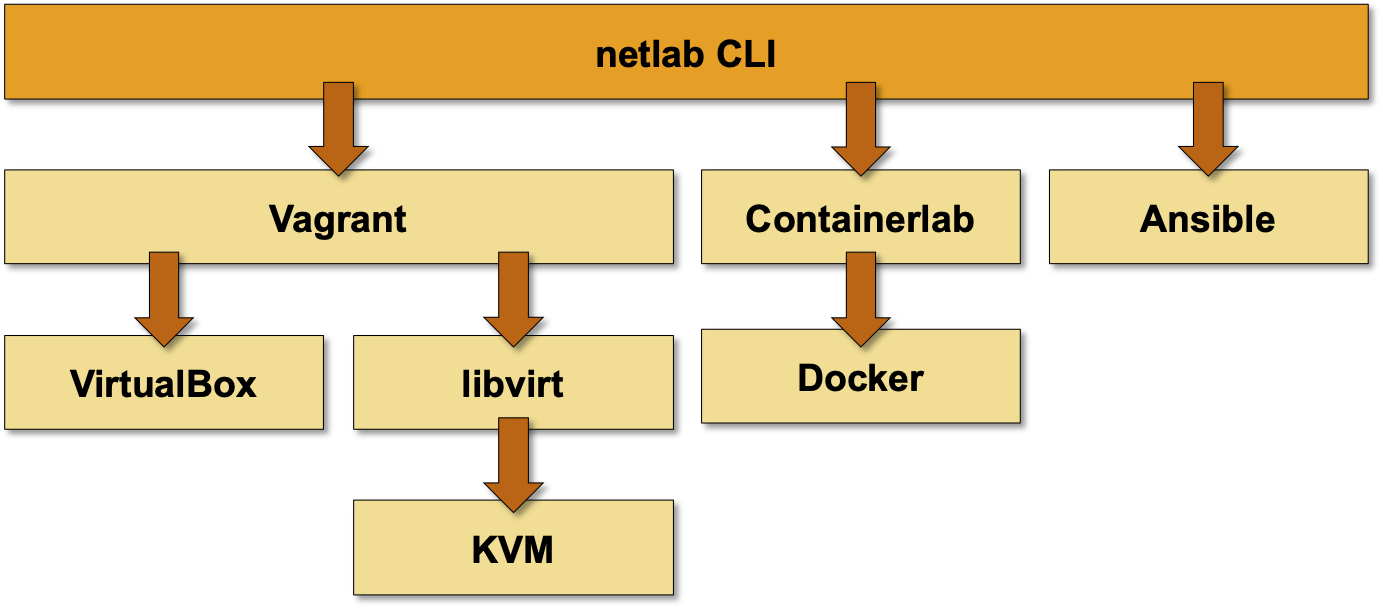 If you already have an environment that can be used with netlab, please proceed directly to installing Python package. Otherwise, you'll have to select the platform you want to use and create your lab environment (including netlab installation).